Summary
The Naujaat (Qilalugaq) Diamond Project.
North Arrow's diamond exploration programs are conducted under the direction of President and CEO, Ken Armstrong, P.Geo., a Qualified Person under NI 43-101. Mr. Armstrong has reviewed and approved all information posted on this page that is of a scientific or technical nature.

Location: Melville Peninsula, Nunavut. 9km north of Naujaat (Repulse Bay).
Size: 10,742 hectares of contiguous mineral leases and claims
Ownership: 100% North Arrow
Stage: Delineation drilling and sampling for diamonds to obtain diamond value
Inferred Mineral Resource*: 26.1 million carats - 48.8 million tonnes total with an average (+1 DTC) total diamond content of 53.6 cpht to a depth of 205m - Caution *Mineral Resources that are not Mineral Reserves do not have demonstrated economic viability
Closest Infrastructure: 7km from tidewater; 9km from the hamlet of Naujaat

Technical Reports: NI 43-101 Technical Report, Mineral Resource, May 13, 2013

Diamond Papers:
Characterization and Grading of Natural-Color Yellow Diamonds - GIA
Type Classification of Diamonds - Christopher M. Breeding and James E. Shigley
Companion Presentation to April 21, 2015 Press Release on FTIR Study of Yellow Diamonds From Q1-4 Kimberlite - Type Ib Diamonds
---
Highlights
12.5 hectare Q1-4 kimberlite is largest diamondiferous kimberlite pipe in eastern Canadian arctic; located only 7 km from tidewater; ice-free shipping for over three months per year.
Costs to supply a theoretical mine estimated to be ~50% of the costs to supply the Lac de Gras diamond mines via ice roads.
Rare population of orangey yellow diamonds (~21% by carat weight) represent separate, younger population of diamonds than the white population proven by FTIR work.
Delineation drilling underway to drill-test between 200m and 300m depth and better define Q1-4; additional surface trench sampling (200 tonnes) commencing mid-July.
Larger bulk sample planned for 2018 to obtain big enough parcel to have higher level of confidence in diamond value (permit and financing dependent).
---
Overview - The Naujaat Diamond Project
Details on the NI 43-101 Resource
The 12.5 hectare Q1-4 kimberlite is the largest diamondiferous kimberlite pipe in the eastern Canadian Arctic. The May 2013 Technical Report outlines an Inferred Mineral Resource at Q1-4 estimated to be 26.1 million carats total diamond content (assumes 100% recovery) from 48.8 million tonnes total content of kimberlite with an average +1 DTC total diamond content of 53.6 carats per hundred tonnes (cpht) extending from surface to a depth of 205m.
Additional resource upside in the form of a target for further exploration ("TFFE") was estimated at between 7.9 to 9.3 million carats of diamonds (from 14.1 to 16.6 million tonnes total content of kimberlite with an average +1 DTC total diamond content of 56.1 cpht (assumes 100% recovery), extending from 205m depth to 305m depth. Q1-4 is currently being drilled for the first time in 12 years as part of a planned 4500 m program to gain information on what the kimberlite is doing at these depths with respect to diamond grade and geology. Portions of the kimberlite beneath lakes will be drilled in the spring of 2018 while the water is frozen. Once completed an update to the NI 43-101 resource statement based on kimberlite down to 305m, the maximum depth of a theoretical open pit, will be issued.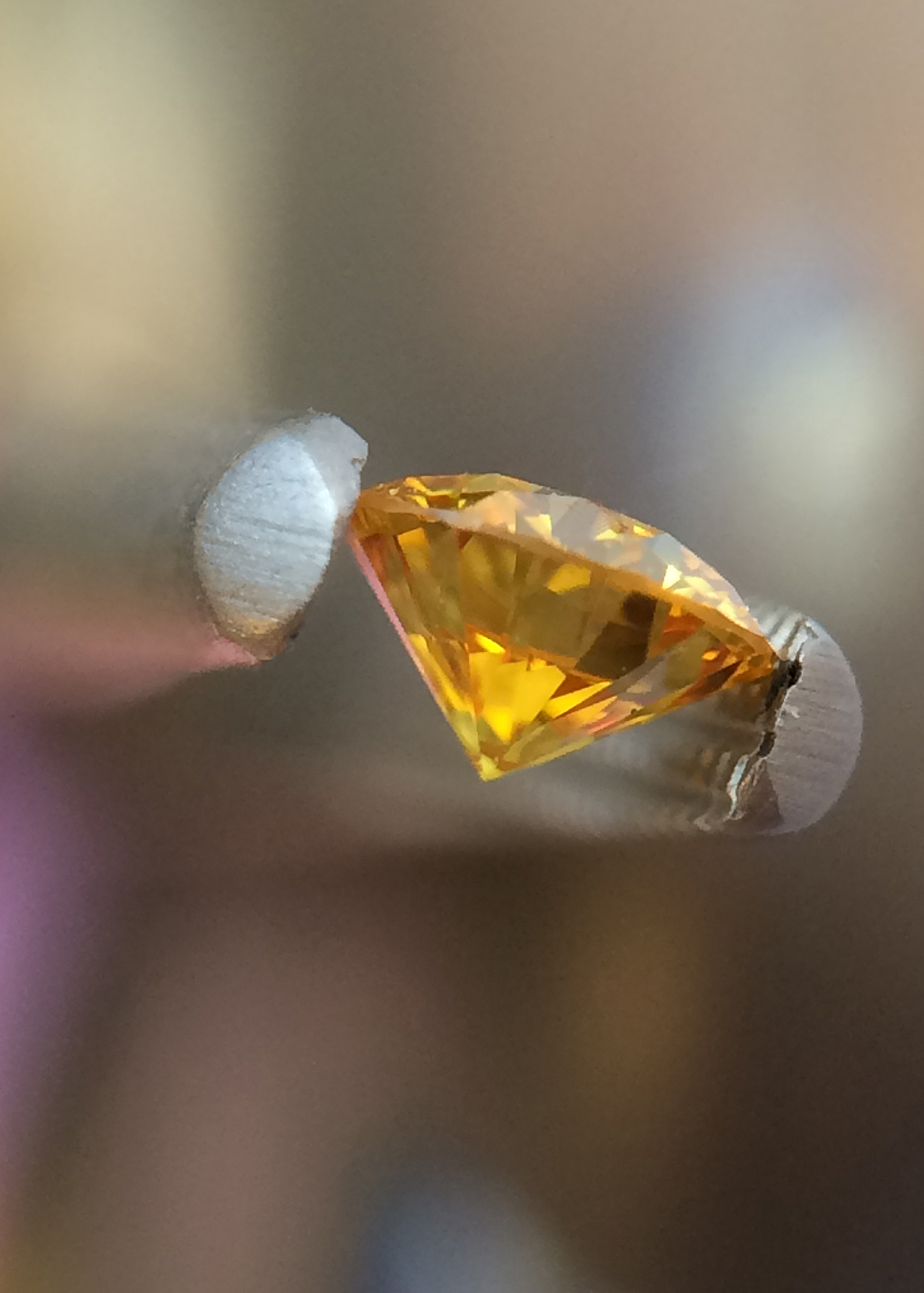 The current 2013 mineral resource estimate comprised the integration of kimberlite volumes, density, petrology and diamond content-data obtained from 5,133 m of diamond drilling, 2,714 m of reverse circulation (RC) drilling, 2.9 tonnes of samples submitted for microdiamond analysis, 257.7 tonnes of samples submitted for macrodiamond sampling with 59.2 carats of diamonds (2,054 stones) recovered from RC drilling, 7.5 carats of diamonds (205 stones) recovered from surface trenching and 2.36 carats of diamonds (69 stones) recovered from HQ diameter diamond drilling.
The reader is cautioned that mineral resources are not mineral reserves and do not have demonstrated economic viability. In addition, the potential quantity and grade of any target for further exploration is conceptual in nature, there has not been sufficient exploration to define a mineral resource, and it is uncertain if further exploration will result in the target being delineated as a mineral resource.

Project Update
A 4,500m drilling program commenced on June 28, 2017. The program is designed to confirm and update the size of the Q1-4 kimberlite as well as improve our understanding of its internal geology and diamond distribution within the deposit. The 2017 summer drilling is part of a staged exploration program designed to define a NI 43-101 inferred resource down to a depth of at least 300m below surface.
A 200 tonne mini-bulk sampling program is also scheduled for July. The program will utilize a mini-excavator to collect approximately 250 mega-bags of kimberlite from the A61 phase of Q1-4, in an area where this coherent hypabyssal kimberlite subcrops beneath approximately 0.5m of glacial till. Based on the May 2013 NI 43-101 inferred resource for Q1-4, A61 has the highest model grade of the five phases or units that comprise the kimberlite and the 2017 mini-bulk sample is intended to provide an indication of the characteristics of the macrodiamond population in this area of the deposit. The sample will be shipped south in late August on Naujaat's annual sea-lift and will be processed during the fall of 2017.
The 2017 mini-bulk sample will advance our diamond evaluation by providing an indication of the characteristics of these rare, coloured diamonds in the highest grade phase of the deposit and will help with planning a larger bulk sampling program in 2018.